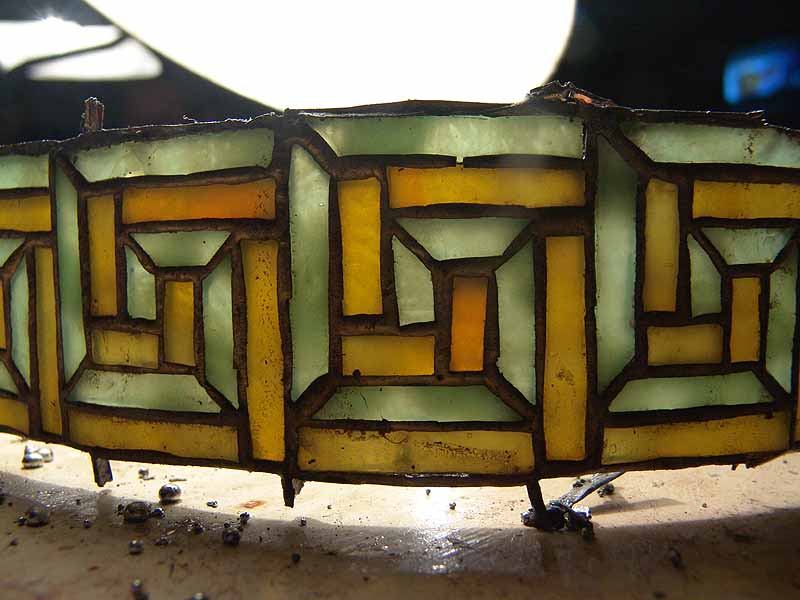 All glass pieces of the "greek keys" are stored in two boxes, one for the light green and the other one for the golden glass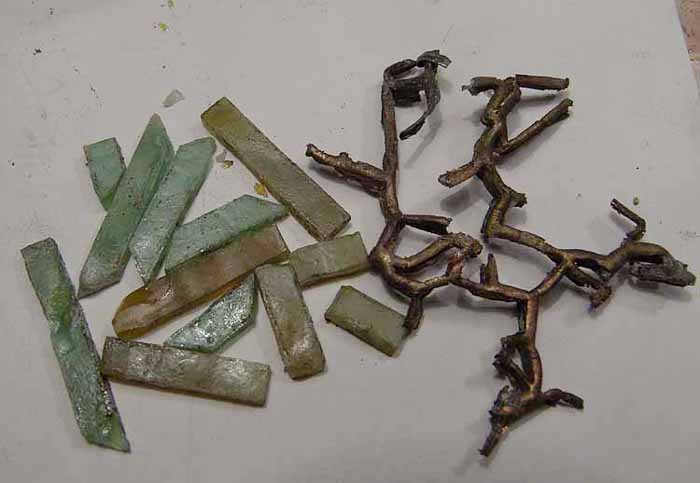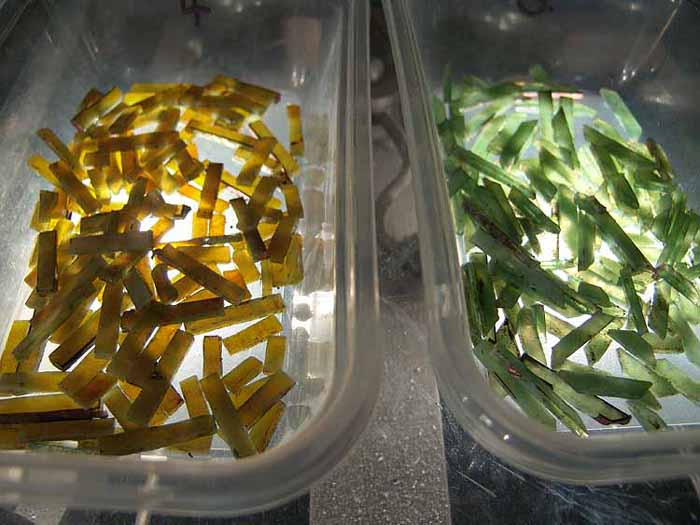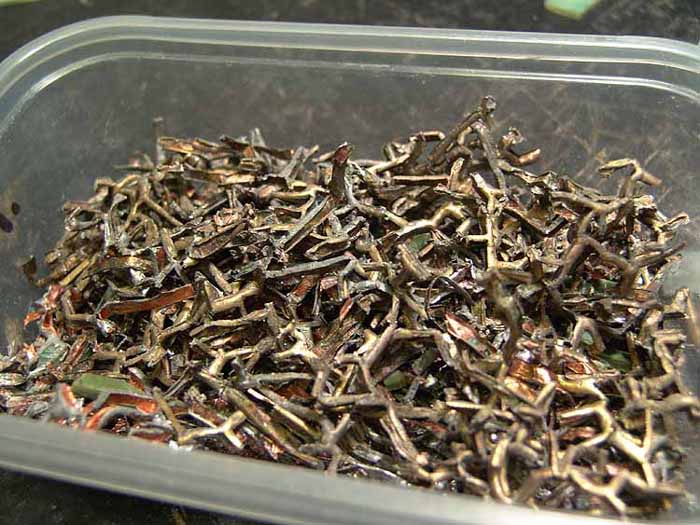 Some of the glass pieces were broken. You can see the remains in the rests of the old solder lines.
Only those of the broken pieces were removed, which could be cut down to smaller sizes and
used in other places (smaller parts) of the pattern .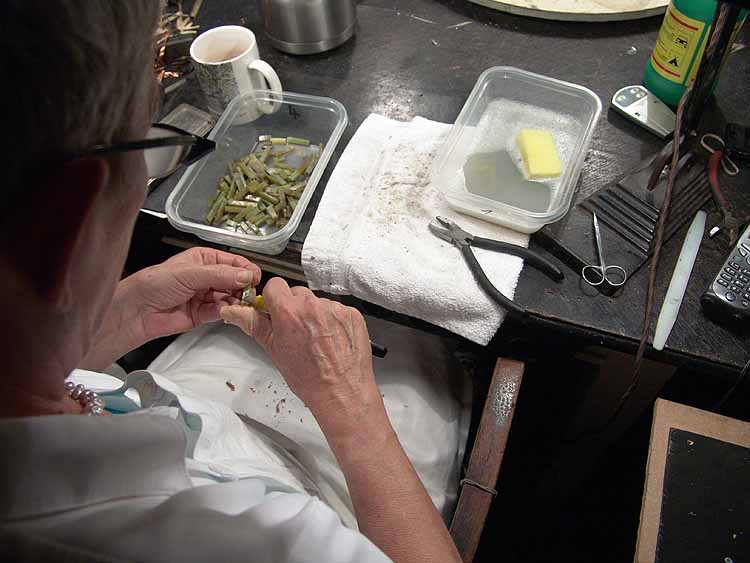 Every single glass piece was cleaned up carefully.

Dr. Hans-Peter Grotepass
Gudrun Grotepass
Schloss-Strasse 68 45355 Essen / Germany
Phone : X49 201- 651112
E-mail: Info@Tiffany-Studios.com