The lower aperture rim of the old lamp shade has the 1:1 information for the correct diameter of the new lamp mold.
Herfore we remove it from the shade and rebend it to it`s former (perfect round) shape.
Before doing this, we have to remove the Tiffany-Studios signature tags. We will resolder them later
into the right place, when the lamp shade has been rebuilt.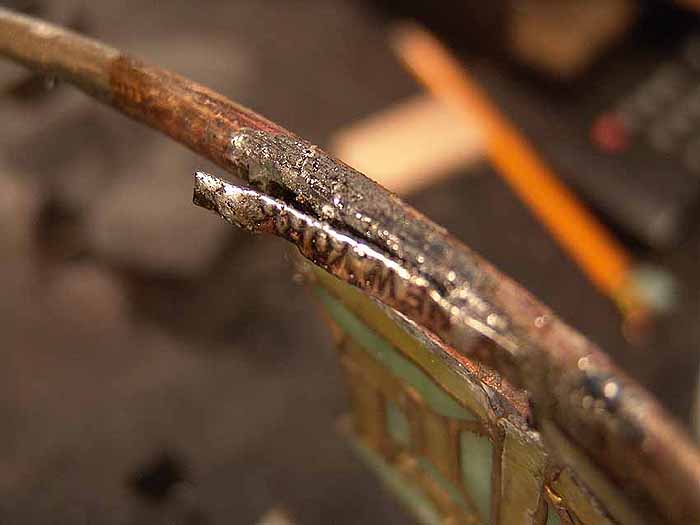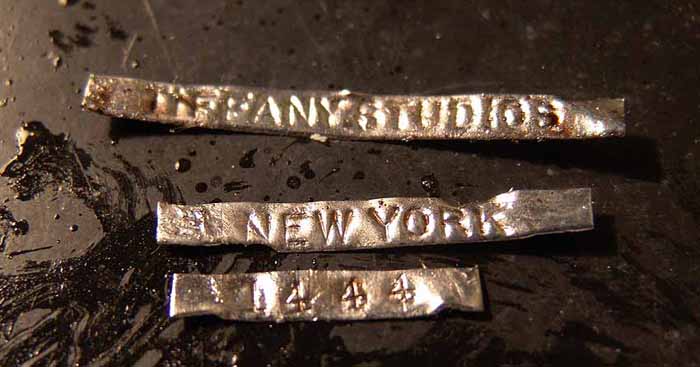 Here the lower rim is heated carefully and removed from the lamp........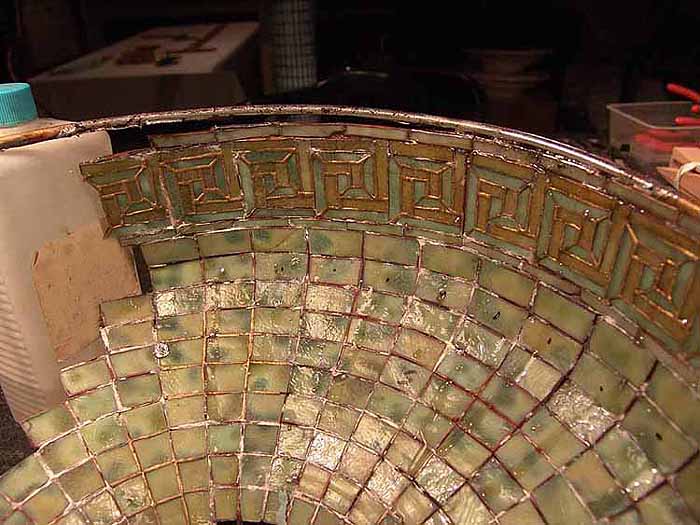 ......for cleaning it up.......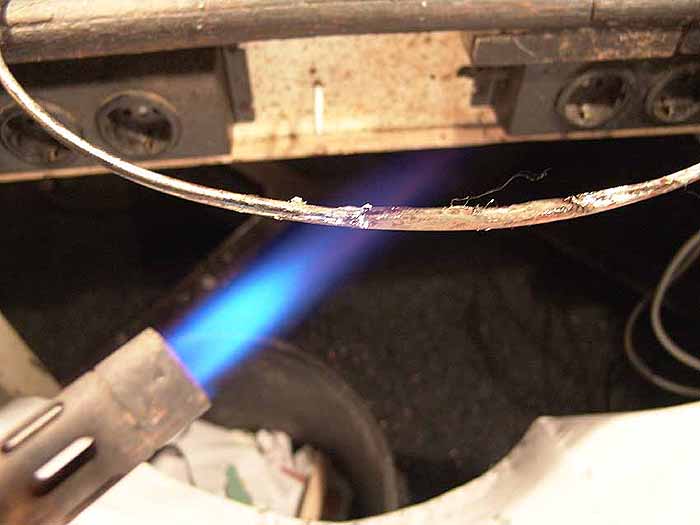 ......and rebending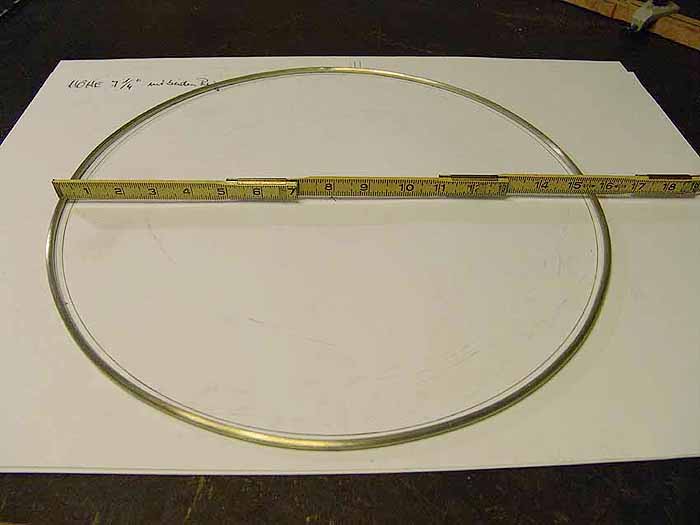 Dr. Hans-Peter Grotepass
Gudrun Grotepass
Schloss-Strasse 68 45355 Essen / Germany
Phone: X49 201- 651112
E-mail: Info@Tiffany-Studios.com