Due to the enormous damage we decided to rebuild the entire shade.
This requires a new 360 degree lamp mold. Most important here is the correct
size and shape of this new mold. It has to match with the old original lamp mold
of Tiffany Studios perfectly, on which this shade was produced about 90 years ago.
We use some silicone, to get the right shape :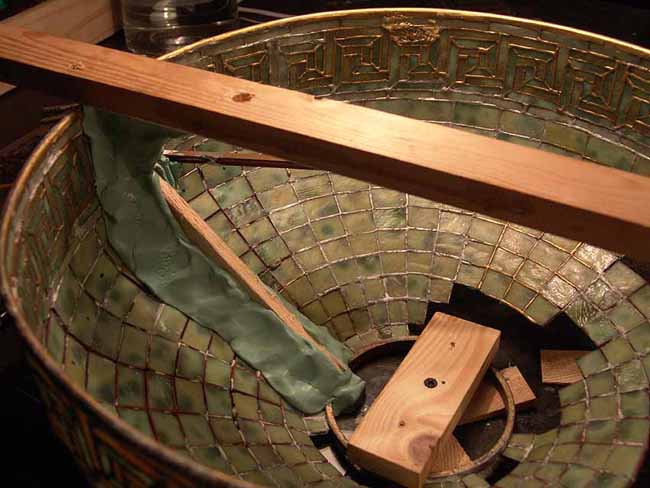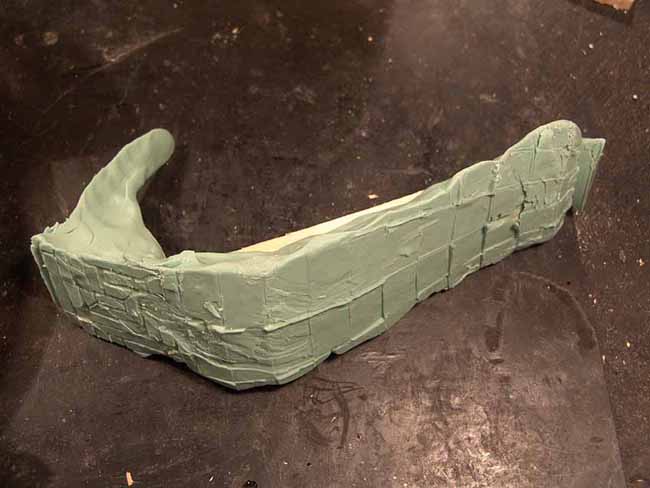 Dr. Hans-Peter Grotepass
Gudrun Grotepass
Schloss-Strasse 68 45355 Essen / Germany
Phone: X49 201- 651112
E-mail: Info@Tiffany-Studios.com