---
THE PACKING OF
A LARGE FLOOR BASE.
---
Dear customer, please find a series of pictures here, which shows our technique of packing a large lamp base. The surface of a patinated lamp base is very sensitive and Bronze lamp bases are rather heavy.



This one you see here was 55 Pounds (25 Kilogramms). When packing a base like this we have to take care that it does not move in it´s box at all, while transportation process to protected the patination from scratching.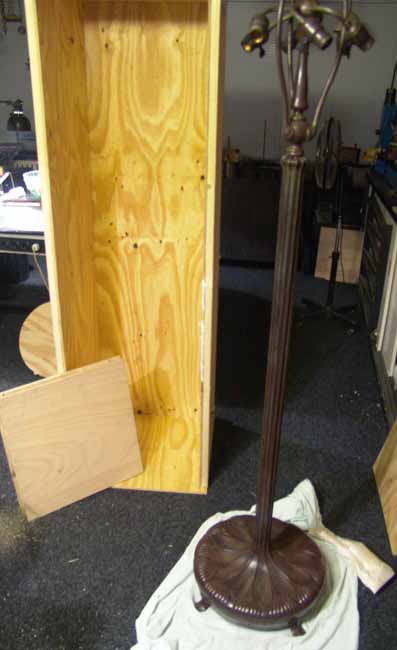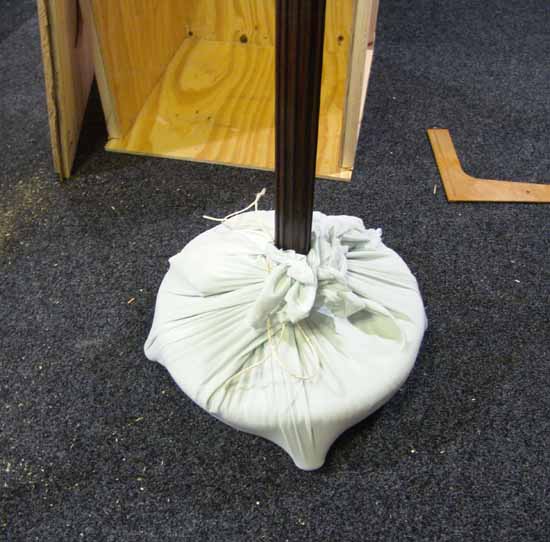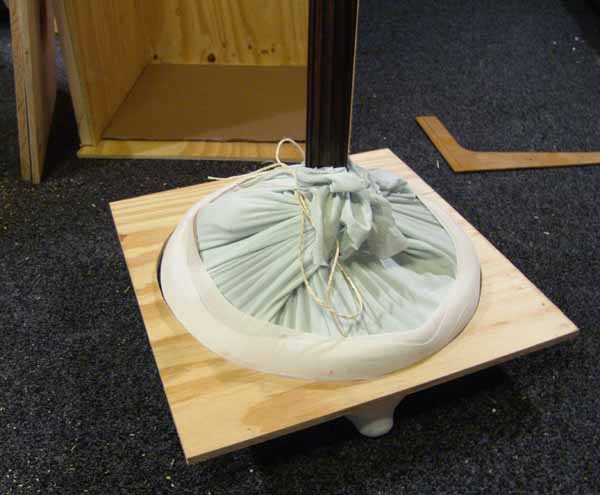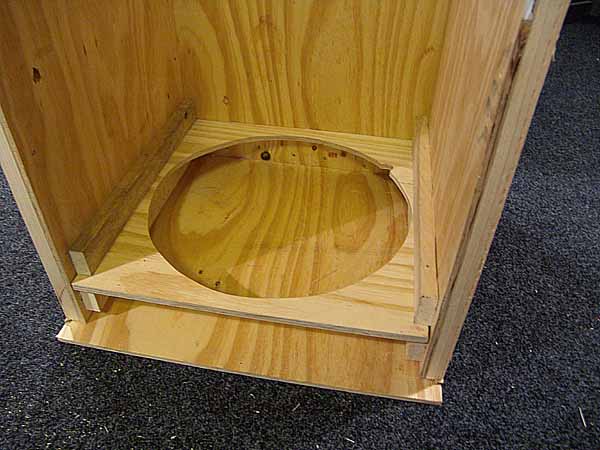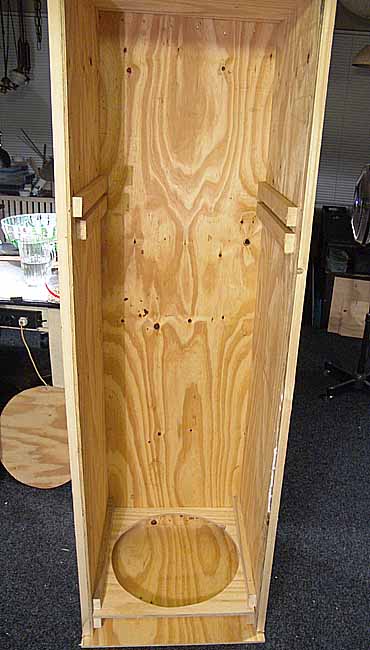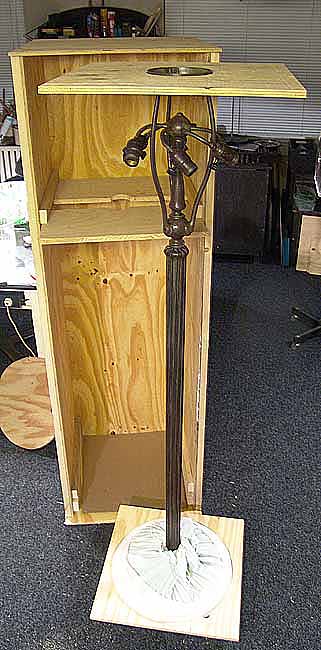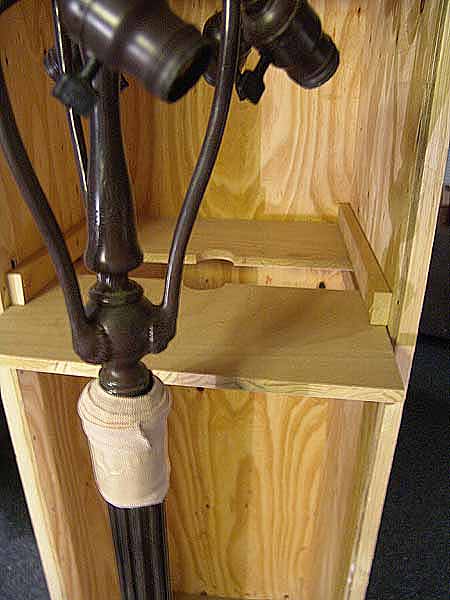 The base is fixed on top, middle and
lower end, and it is protected carefully
where it is necessary.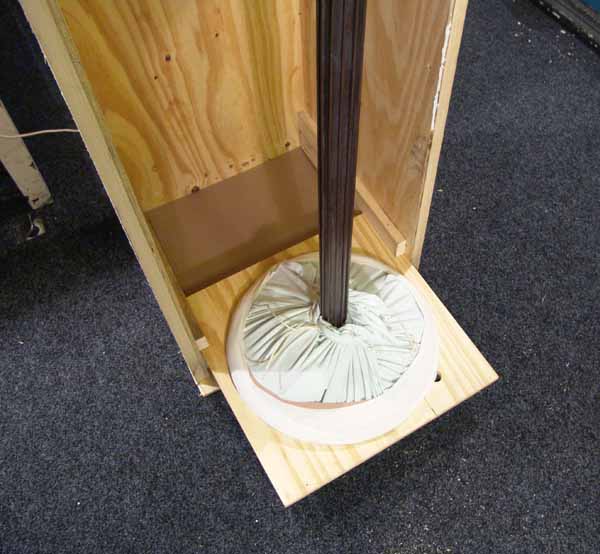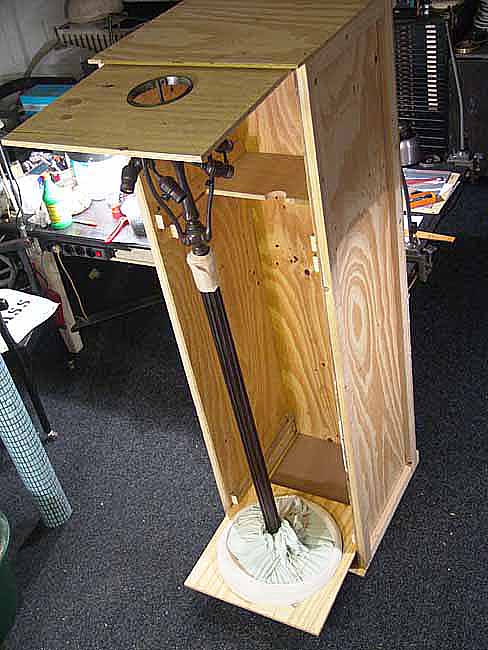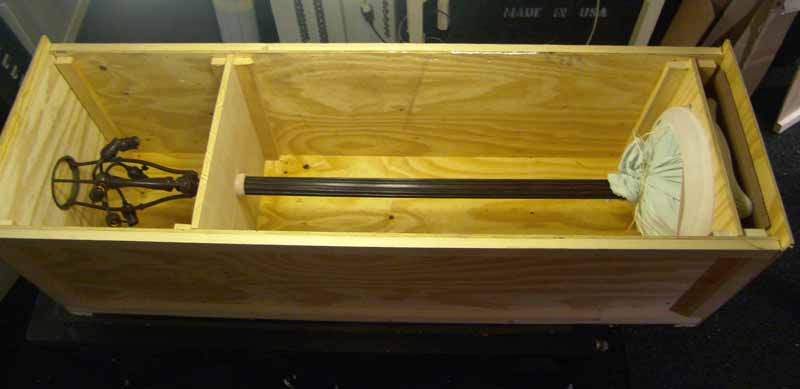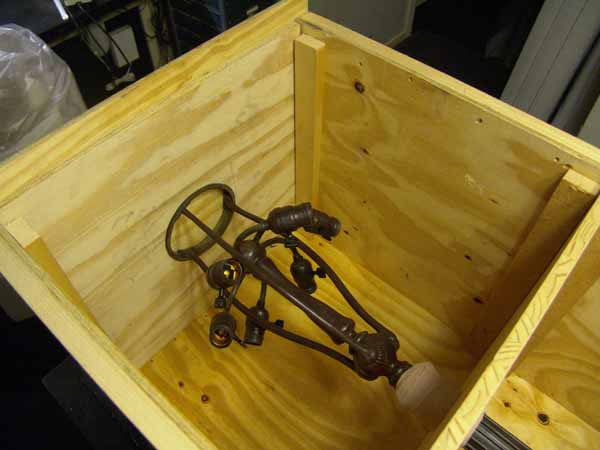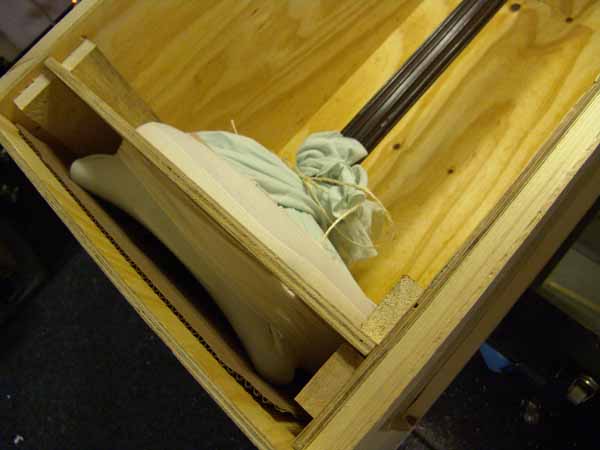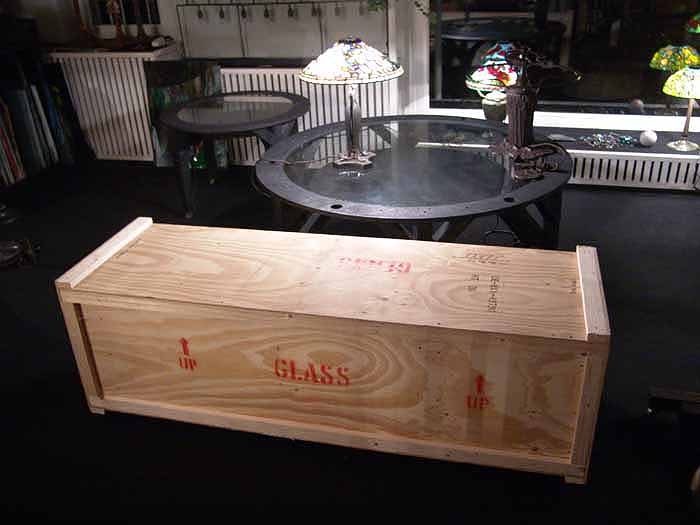 Here the packing job is completed
and the boxis in our showroom, ready
to be pickd up by FedEx.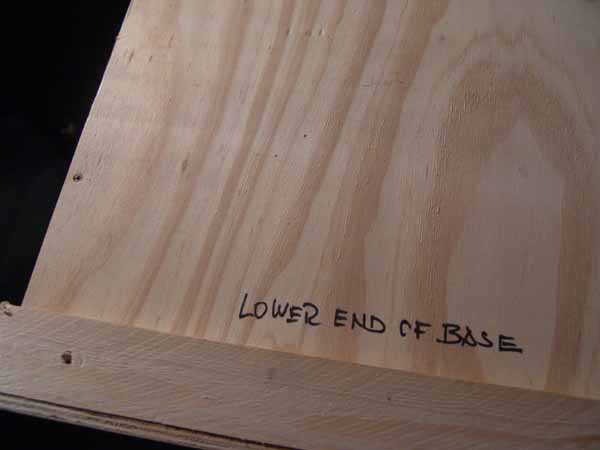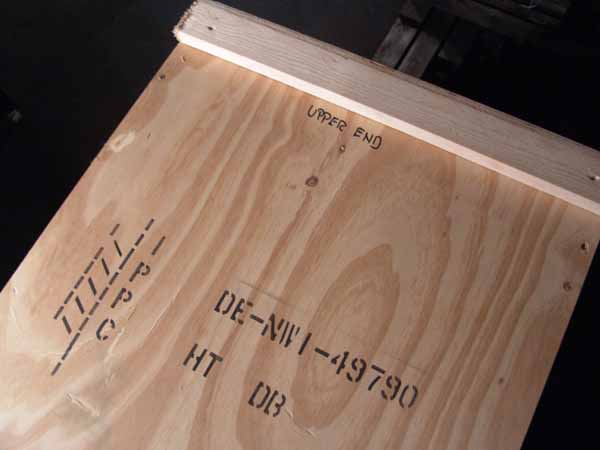 A Phillips screw driver or better
- an electric screwdriver - is the
only tool which is necessary for
safely unpacking the base.

Dr. Hans-Peter Grotepass
Gudrun Grotepass
Schloss-Strasse 68
45355 Essen / Germany
Phone +49 (0) 201- 651112
E-mail: Info@Tiffany-Studios.com