---
The Restoration of the
16" Greek Key #1444
Tiffany Studios lamp shade - 2 -
---
Now we have to unsolder the entire
lamp. Every piece of old glass has to be
removed from the lamp shade with special care.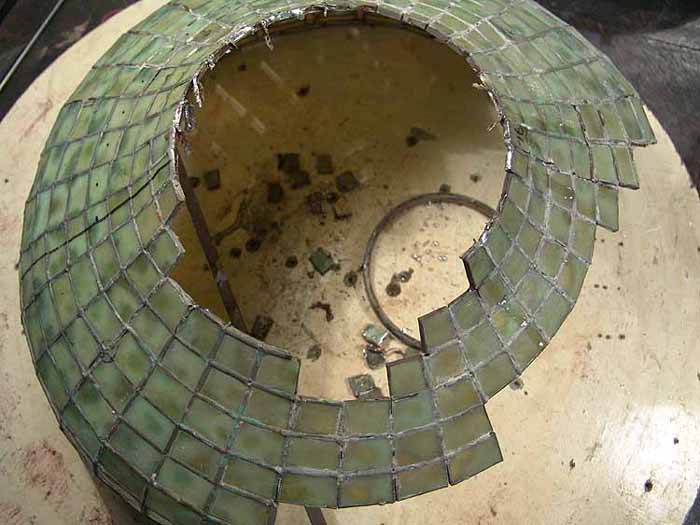 The glass pieces are stored in 11 boxes, we have
got one for every size of the upper portion
of the shade .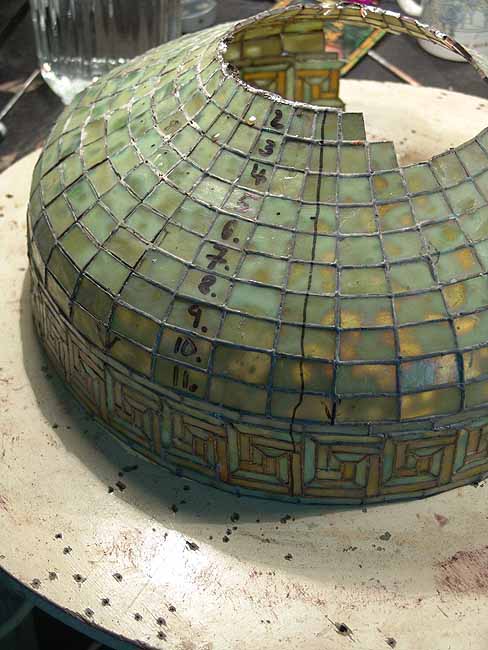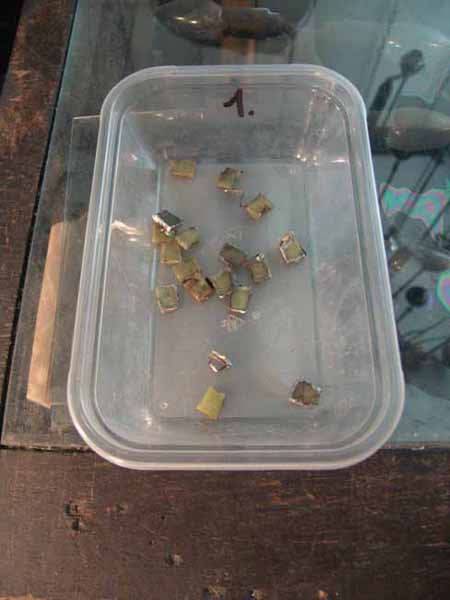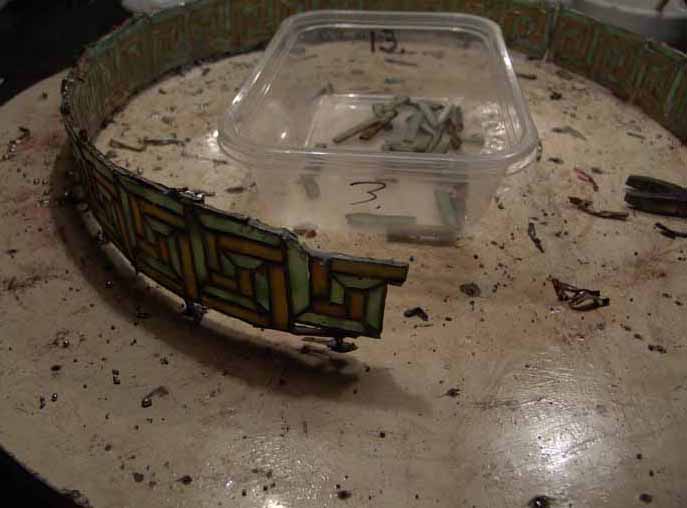 After some hours of work the existance of the
old, damaged lamp shade has almost ended.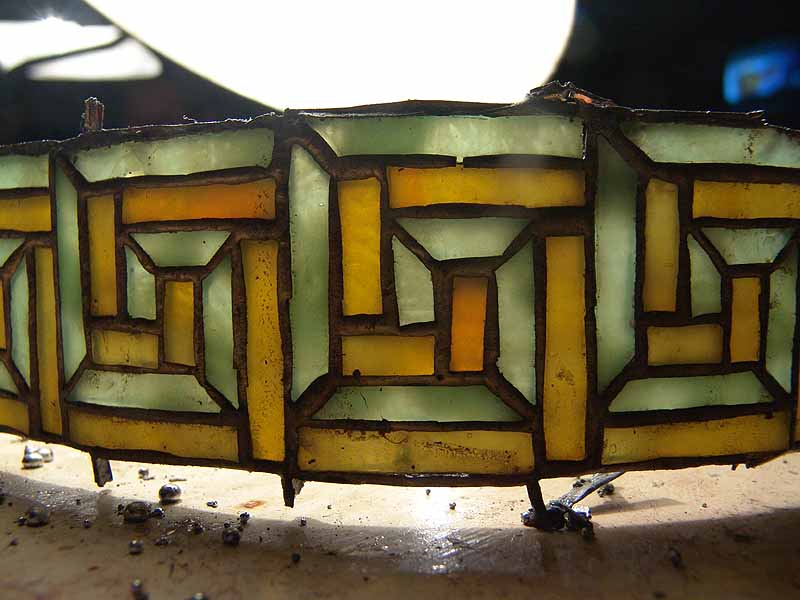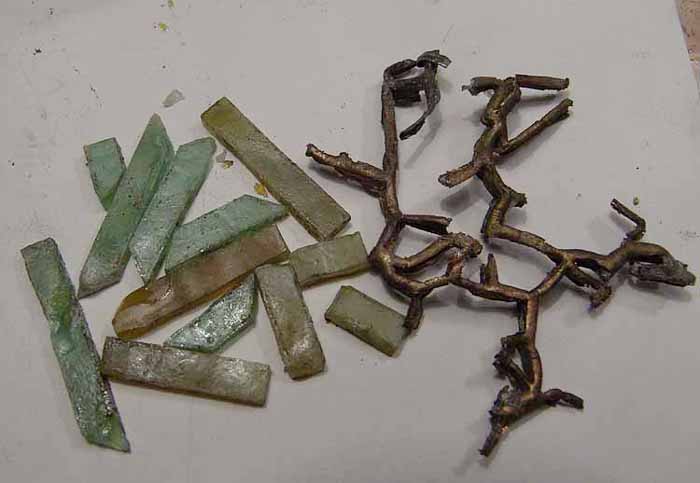 All glass pieces of the "greek keys"
are stored in two boxes, one for the light
green and the other one for the golden glass.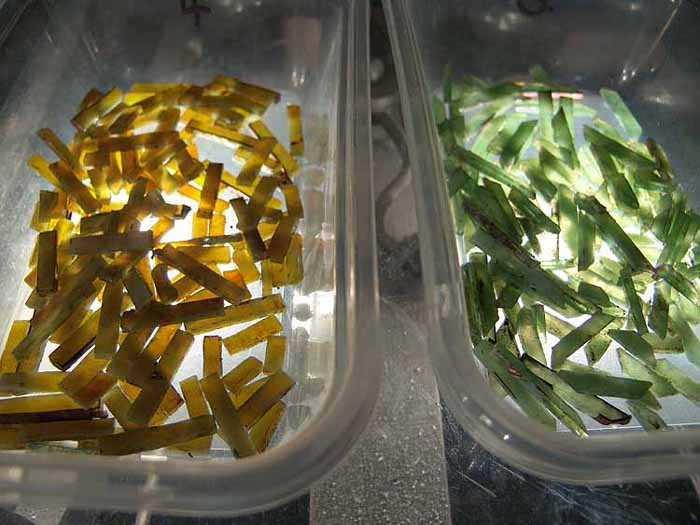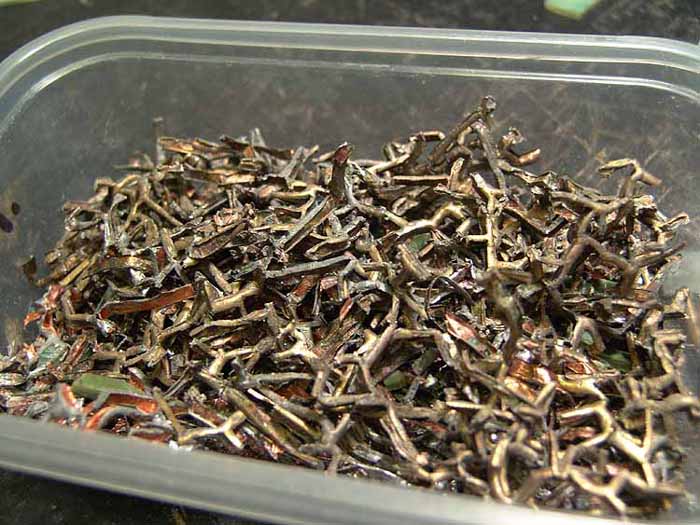 Some of the glass pieces were broken.
You can see the remains in the
rests of the old solder lines.
Only those of the broken pieces were removed,
which could be cut down to smaller sizes and
used in other places (smaller parts) of the pattern.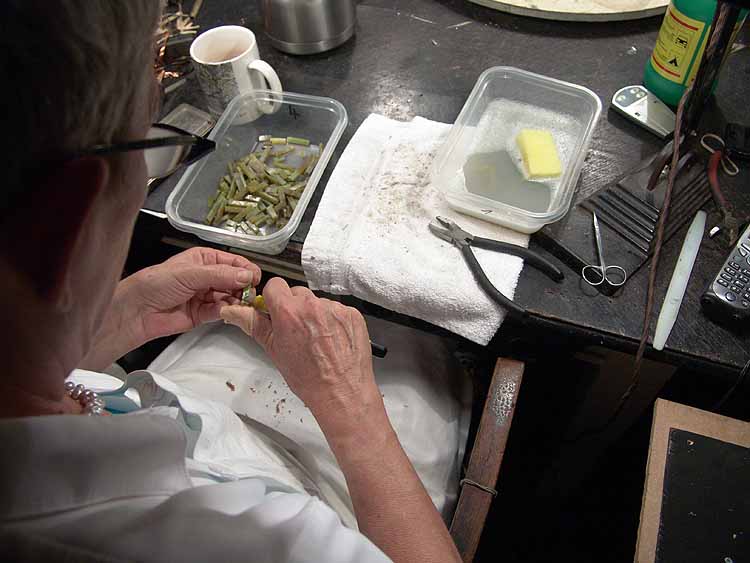 Every single glass piece was cleaned up carefully.



This is what we got on the light table after
the rescue and cleaning procedure .
Several of the old glass pieces were
broken. (see right hand side)
They will be cut down to smaller pieces and used
in areas closer to the center of the shade.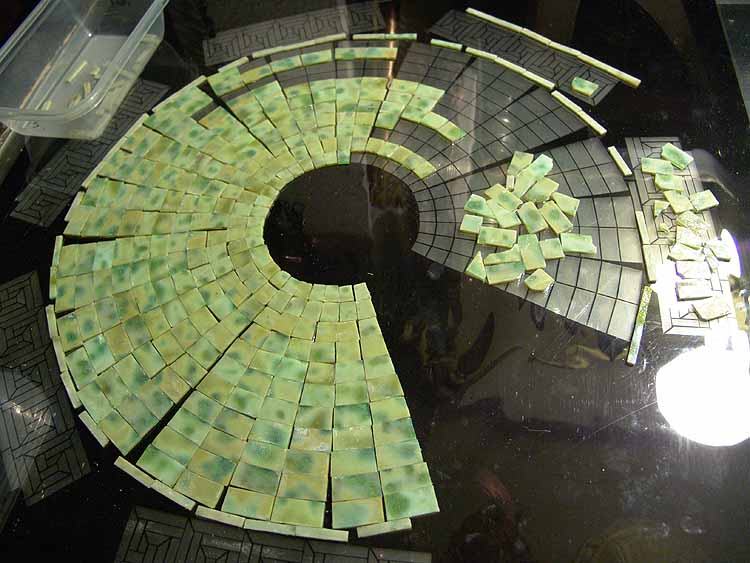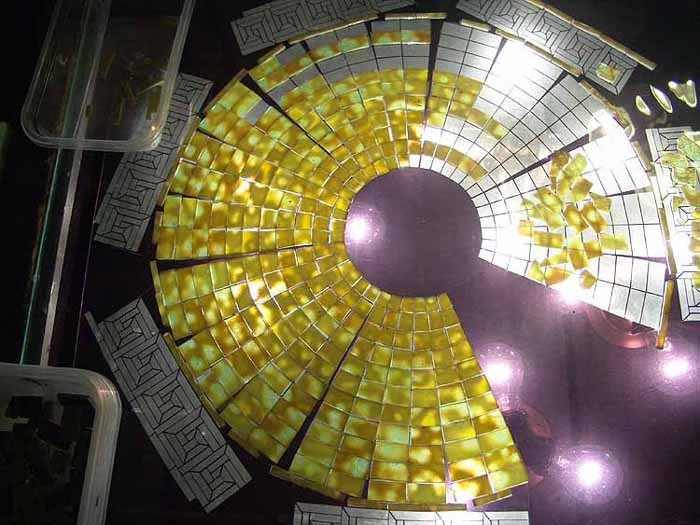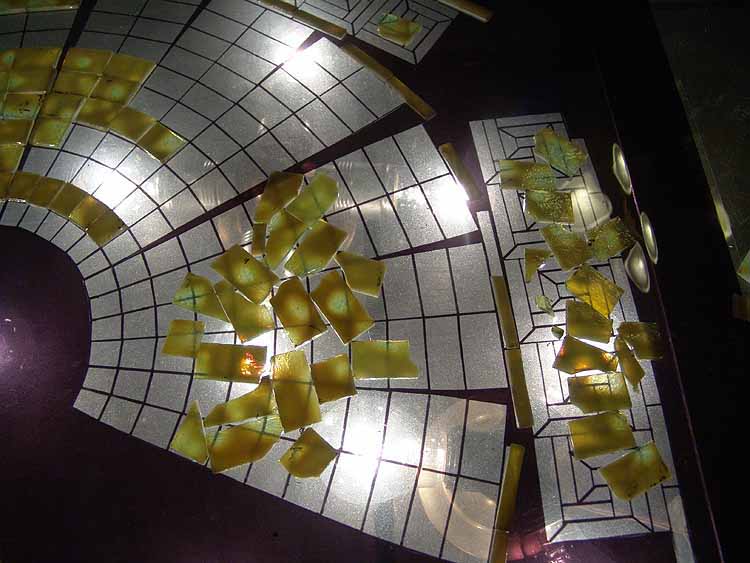 We cut a stencil from clear film for every of the
11 sizes needed for the upper portion of the shade: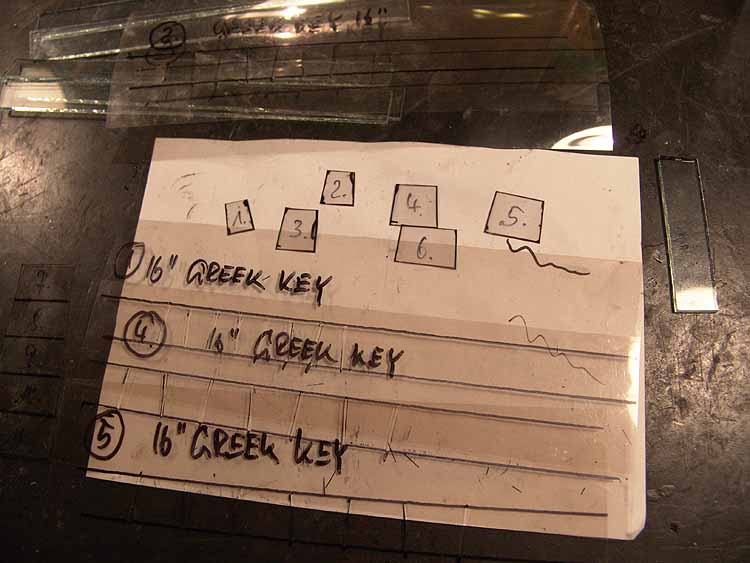 Our stencils were tested on right size by using
some stripes of clear glass.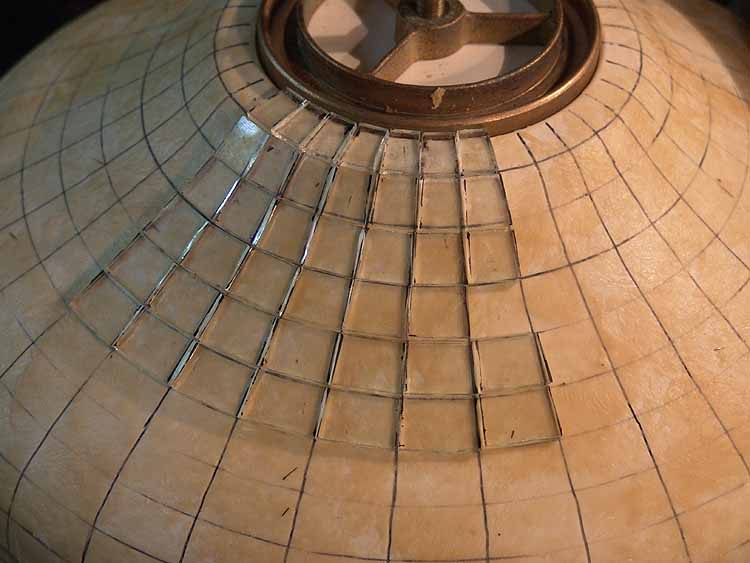 Fifth and sixth row are a bit too large here and
will be recut to a slightly smaller size.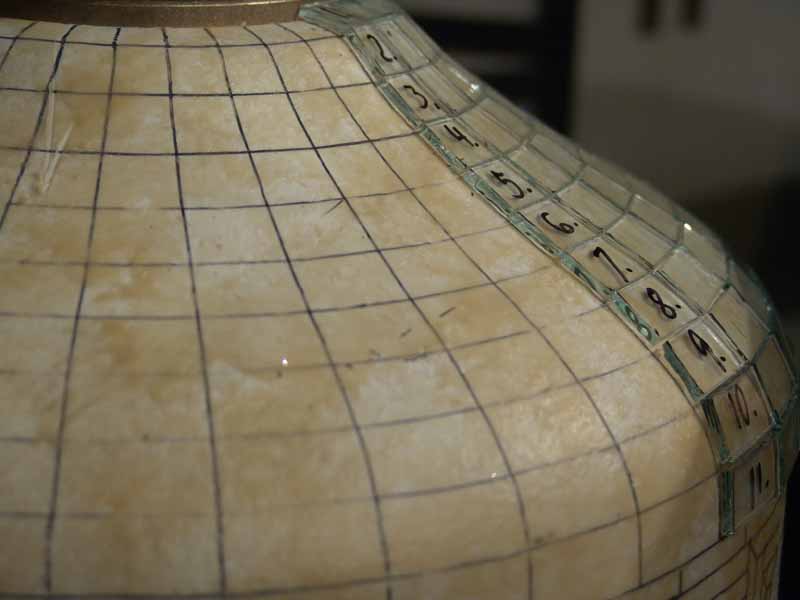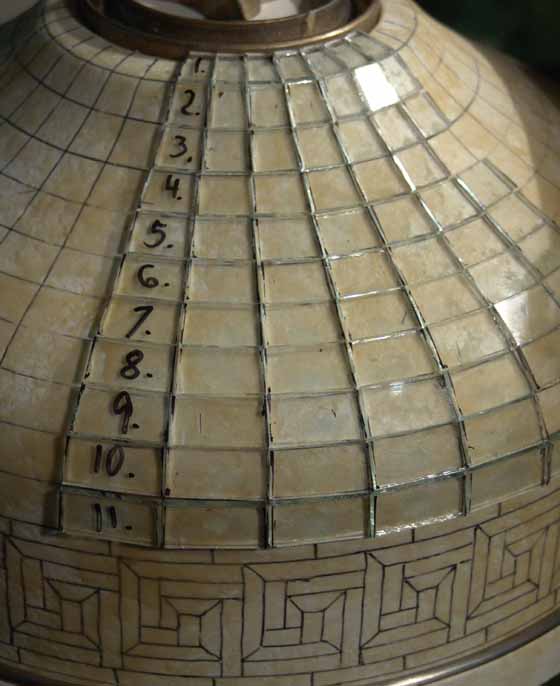 Here all of the test pieces are in right
shape.They are placed on the new
mold, which is covered with a small
layer of our GSE bees wax to keep
them in the right position.

All of the broken glass pieces will be used
in other sections of the shade. Left hand side
is the summary of missing glass.
.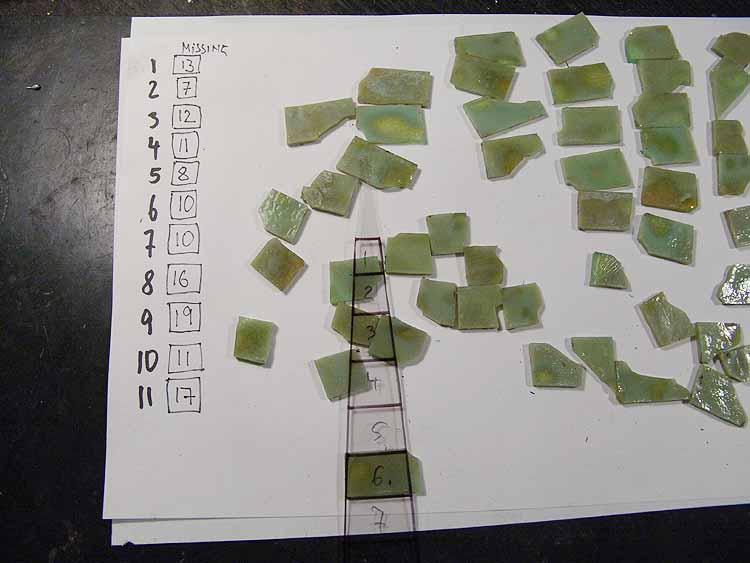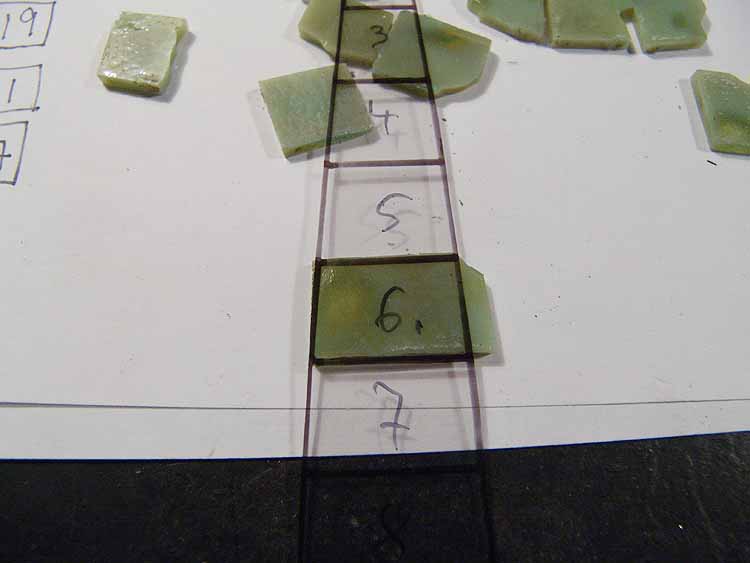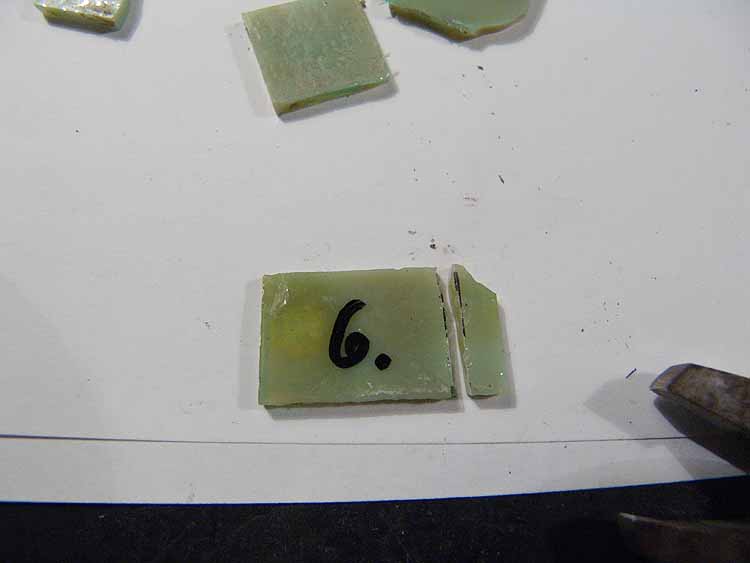 This is the saved glass original, broken pieces,
cut down to smaller sizes.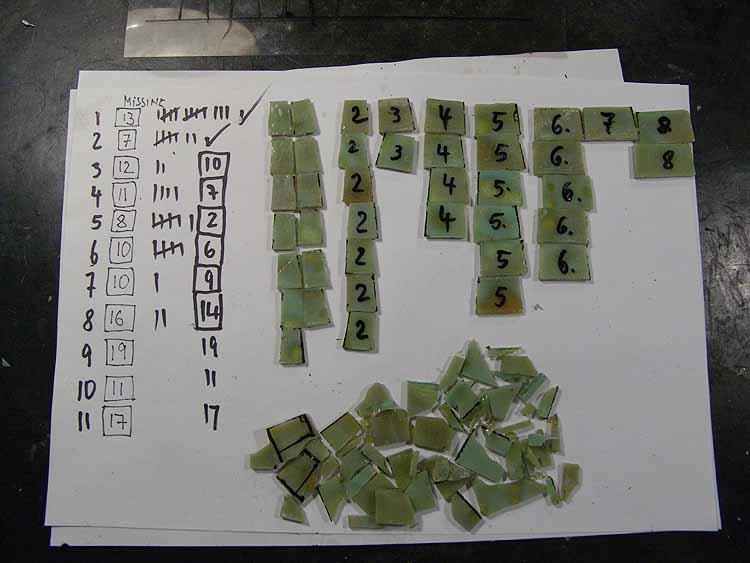 Some of the Greek key design glass was
missing also, (4, 8, 3,......) .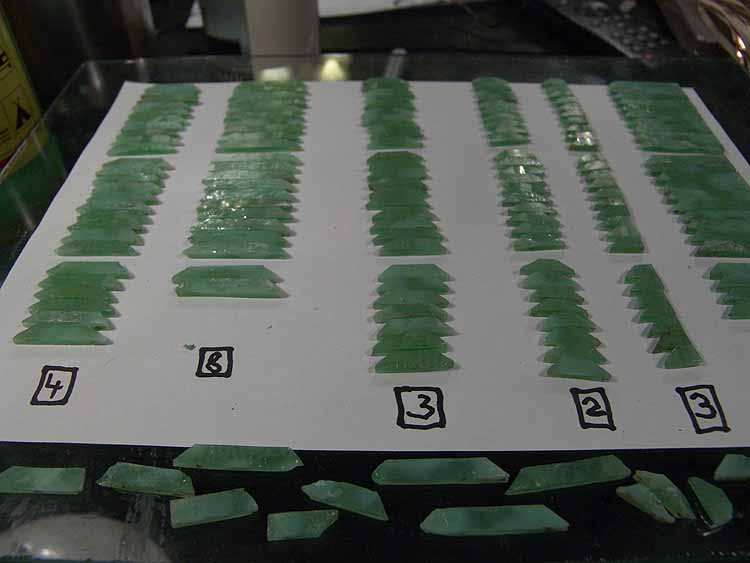 We found a matching piece of Lins glass in
our stock here: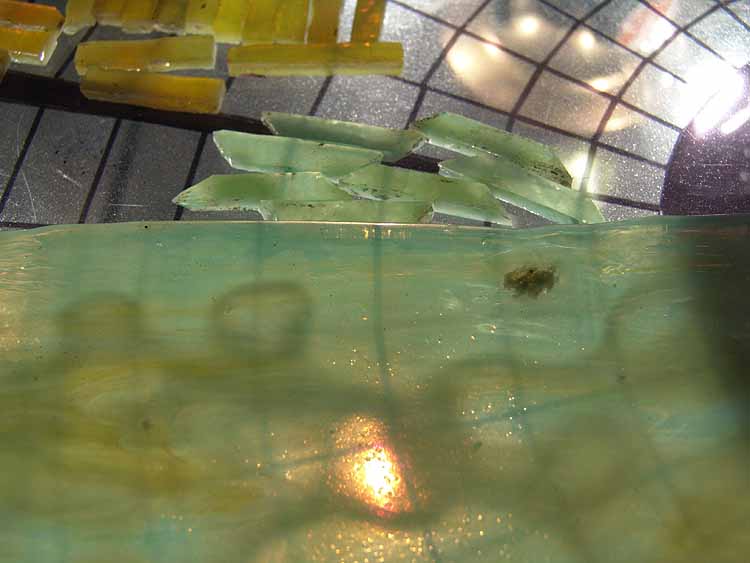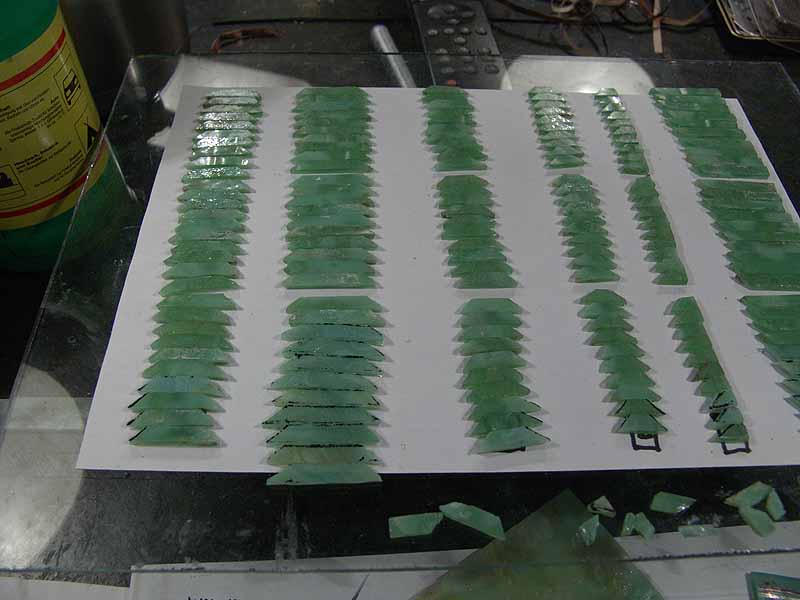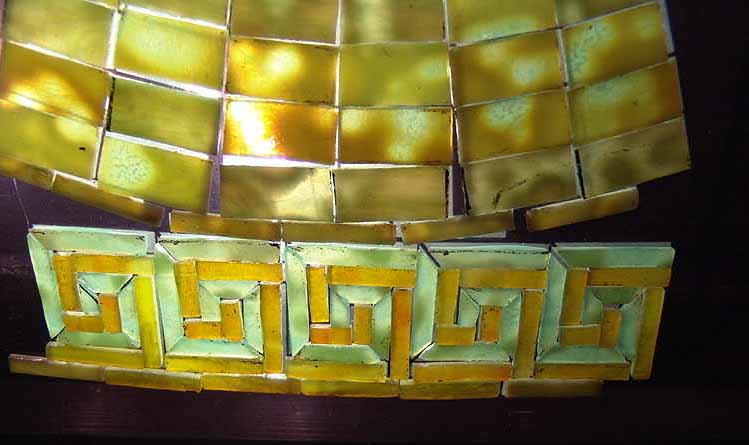 Some of the glass you see here on the light table
is replaced glass.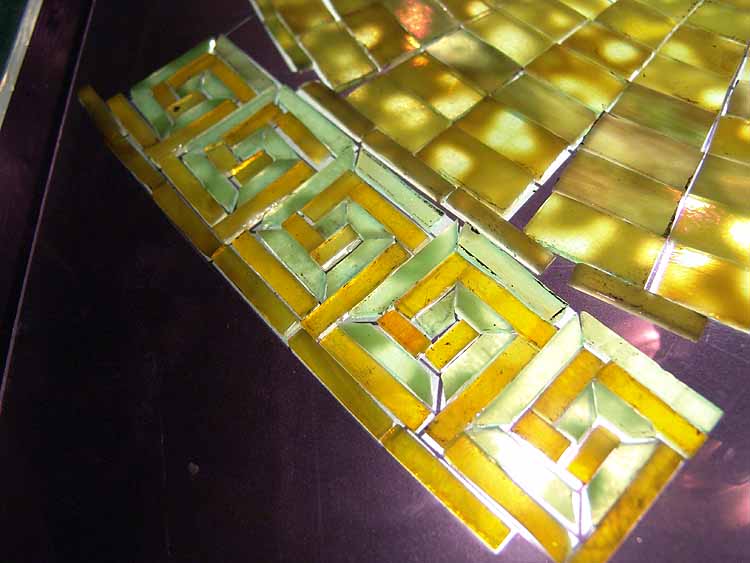 It was not easy to find new glass which matched
the character and color of the old glass
- in reflected light: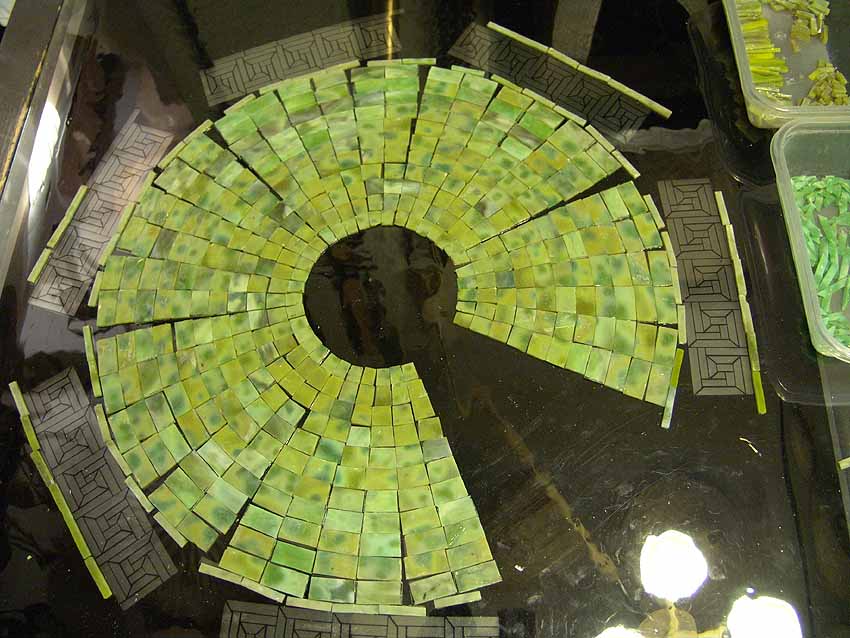 and in transmitted light.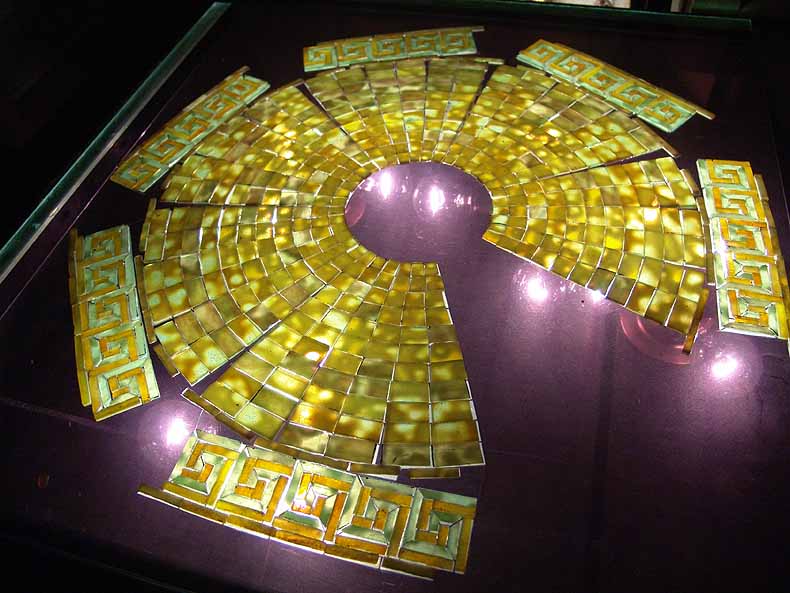 In this stadium the restoration of the lamp
is almost done.