Designs of Tiffany-Studios New York


In 2006 we have completed a pair of
Bamboo windows. They are 56 by 26 inches,
in wooden frames. We have created them
according to our customer's special wishes
of colors.
---
Leaded glass windows
BAMBOO
Size: 26 1/2" by 56 1/8"
(68 X 142.5 cm)

---

Please E- mail for your comments
and price/ ordering information.

Left window detail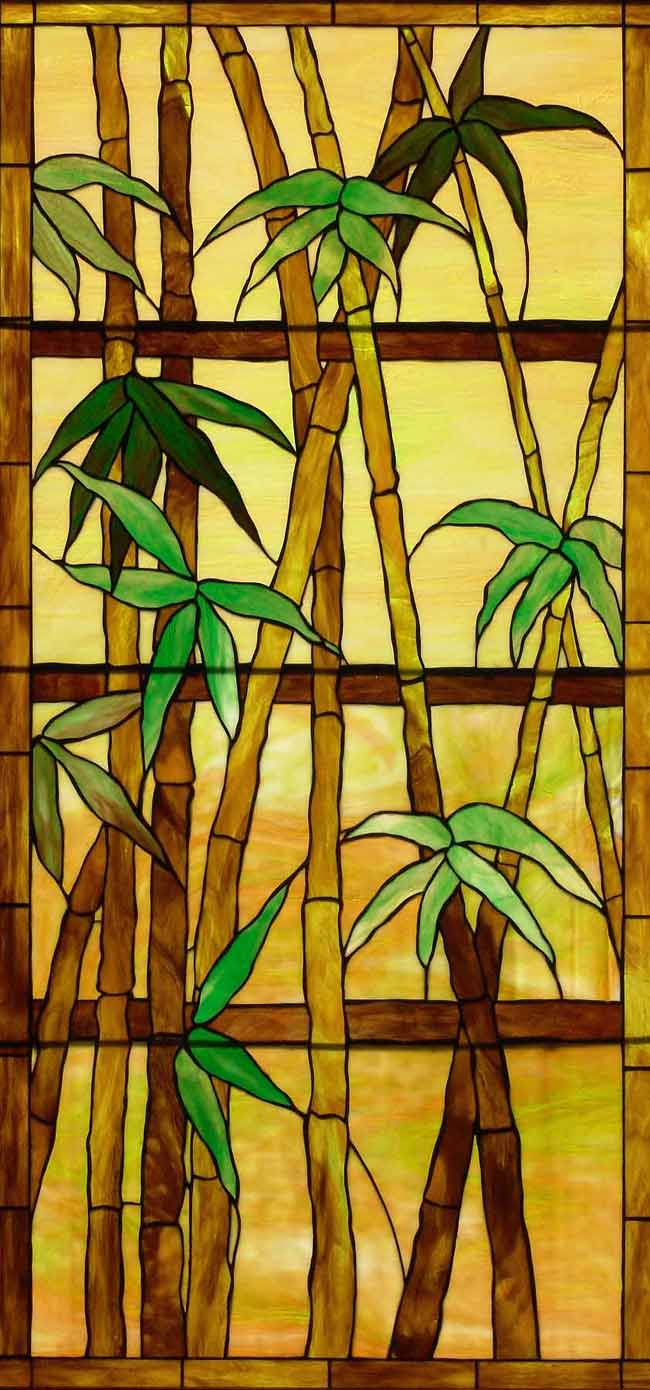 Right Window detrail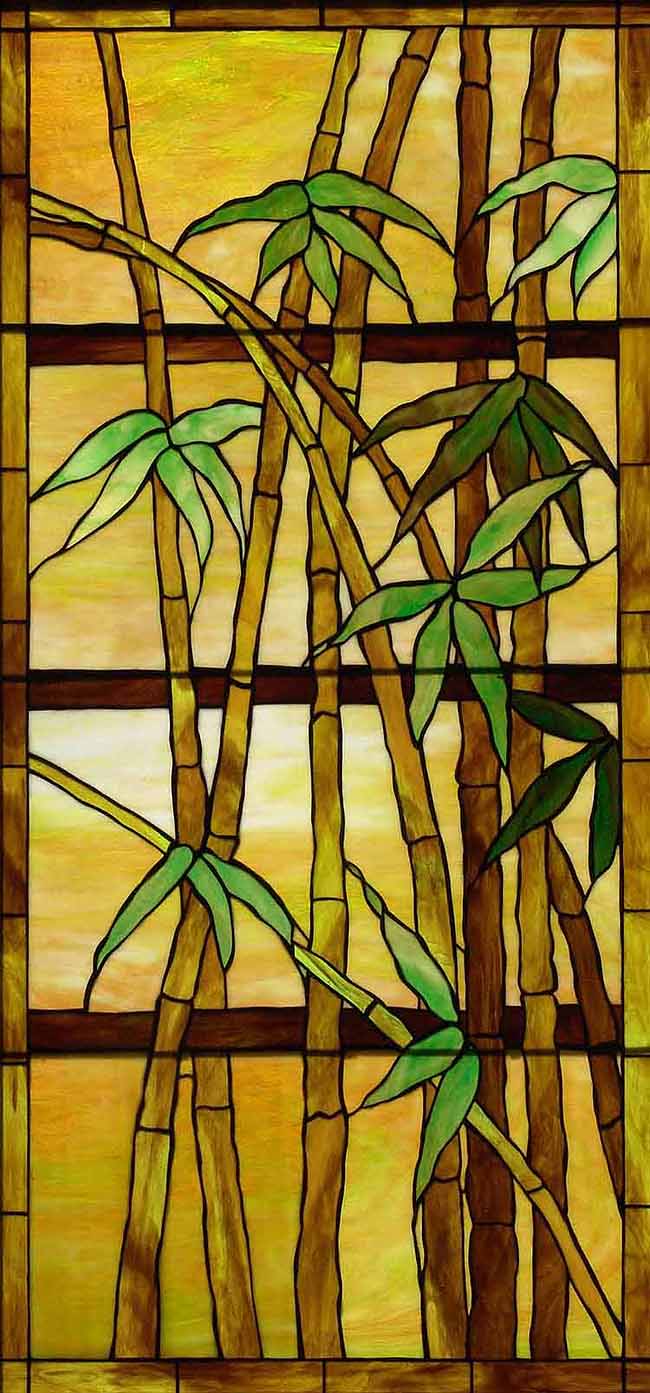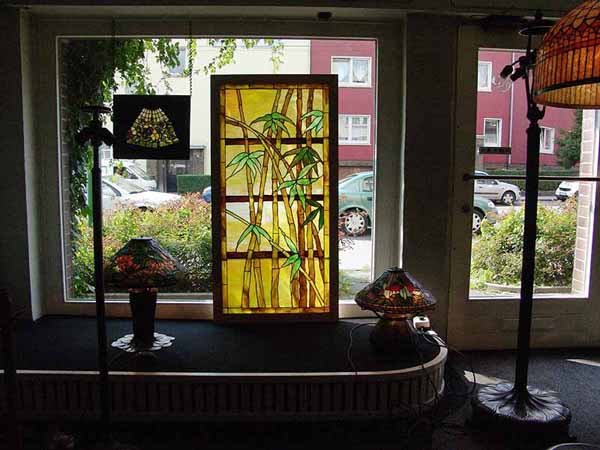 Position of the window in our show room
while taking the photos above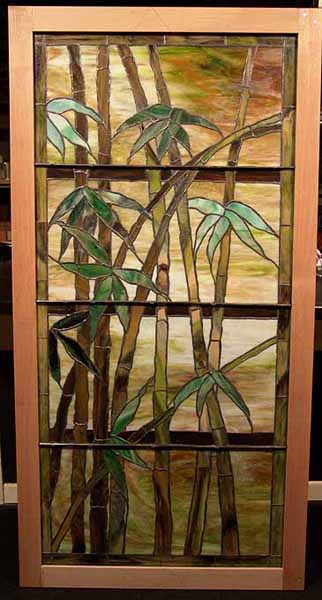 Window in reflected light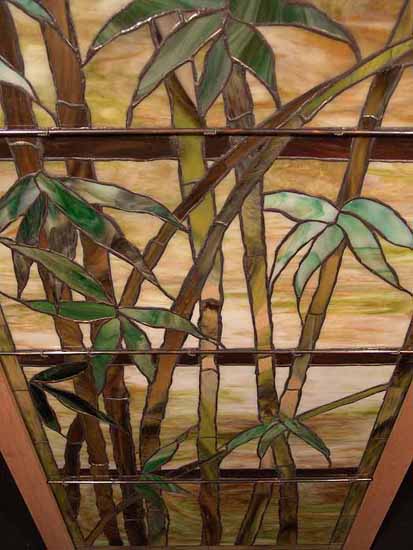 Reimforcement bars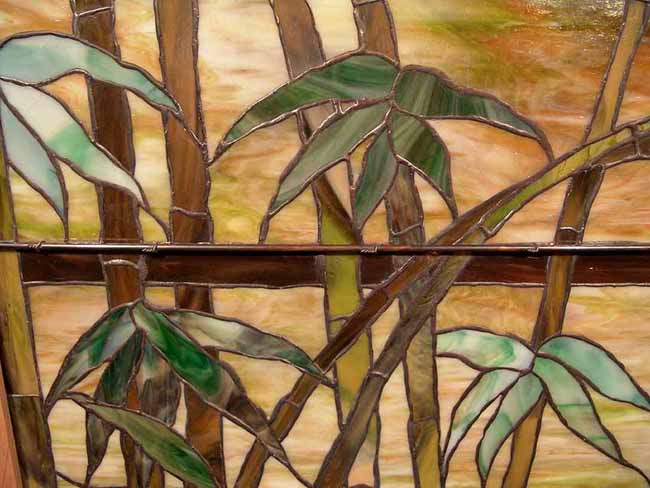 Detail showing one rebar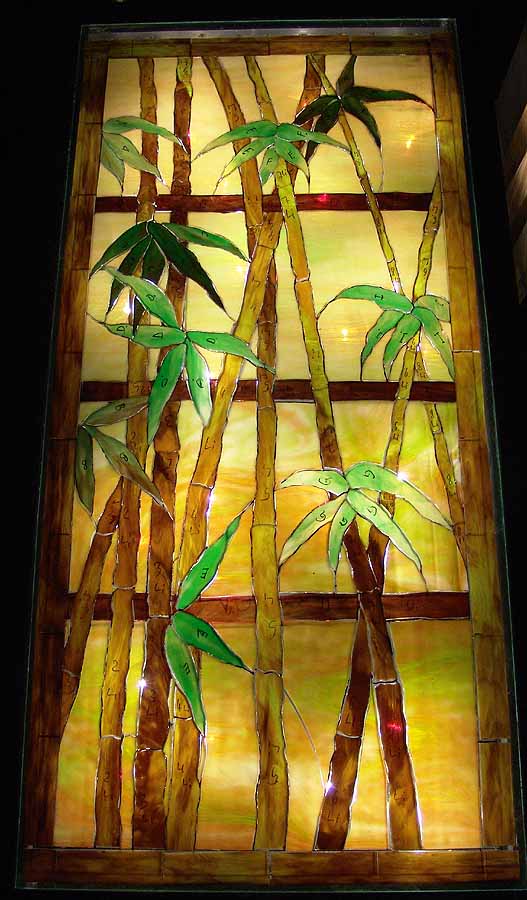 Glass for the left hand sided window,
cut ready on our studio´s Light table.



Dr. Hans-Peter Grotepass
Gudrun Grotepass
Schloss-Strasse 68
45355 Essen / Germany
Phone: X49 201- 651112
E-mail: Info@Tiffany-Studios.com