Click here for OVERSIZED picture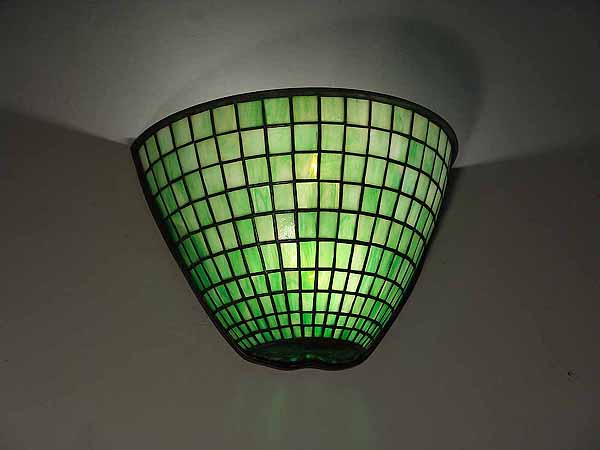 Please E- mail for your comments and ordering information.
© Authentic photos and www.design by Dr. Grotepass

Design of
DR. GROTEPASS STUDIOS
Leaded Glass and Bronze
GEOMETRIC WALL SCONE
"NEW YORK"
Width 12" (30,5 cm)
Height: 8" (20,3 cm)
Depth: 6" (15,3 cm)
The lamp is electrificated according to US safety standards. It comes with 2 light bulbs
Other color combinations
and standards of electrification are available.

Click picture to enlarge

Click picture to enlarge