Click here for OVERSIZED picture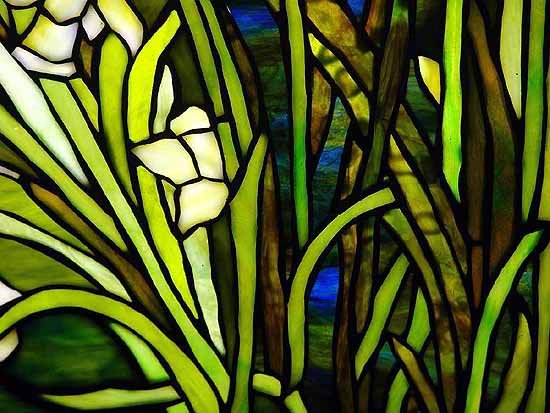 Please E- mail for your comments and ordering information.
© Authentic photos and www.design by Dr. Grotepass

Design of
Tiffany-Studios New York
Leaded glass and bronze window in original size
-Daffodils-
The Original of this window is in the Morse Gallery in Winter Park, Florida.
Size (without frame)
32" by 19"
(81.3 X 48.3 cm)
The glass of the window is protrcted by a 1/2" solid copper frame, which is hidden inside the wooden frame.


Click picture to enlarge

Click picture to enlarge